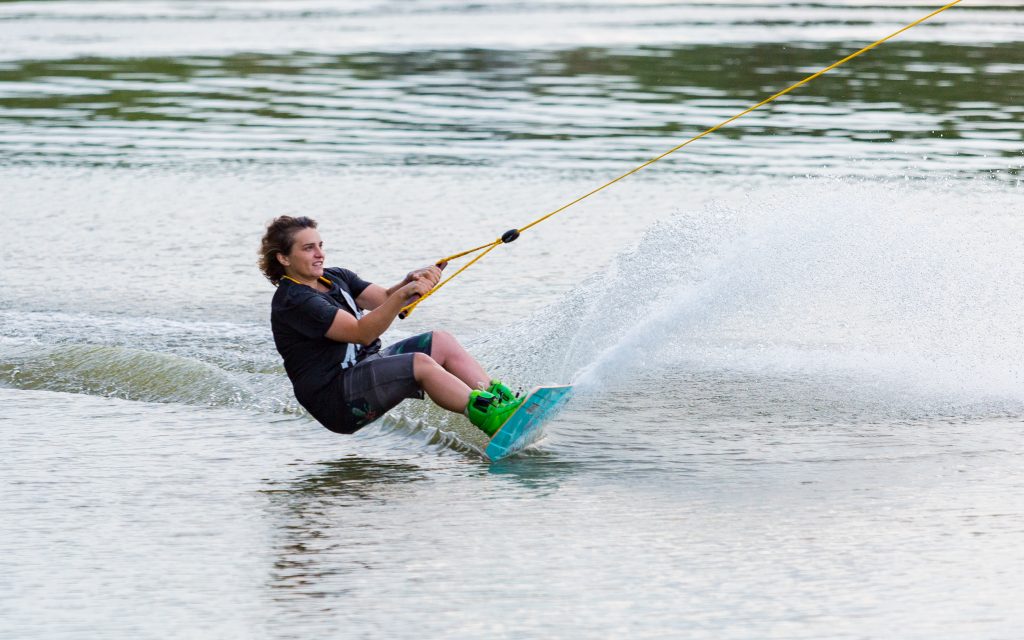 2.0 System
The two-pylon system, also called the 2.0 is destined for beginner wakeboarders, but also for more advanced ones looking to improve their riding. It is located on the first quarter of the lake and is easily accessible.
The main dock is situaded right next to the 2.0 so that your friends and family can watch you ride.
Here is the place to take your first wakeboarding lessons and get on the water for the first time.
You can either bring your own equipment or rent it from our wakeshop!